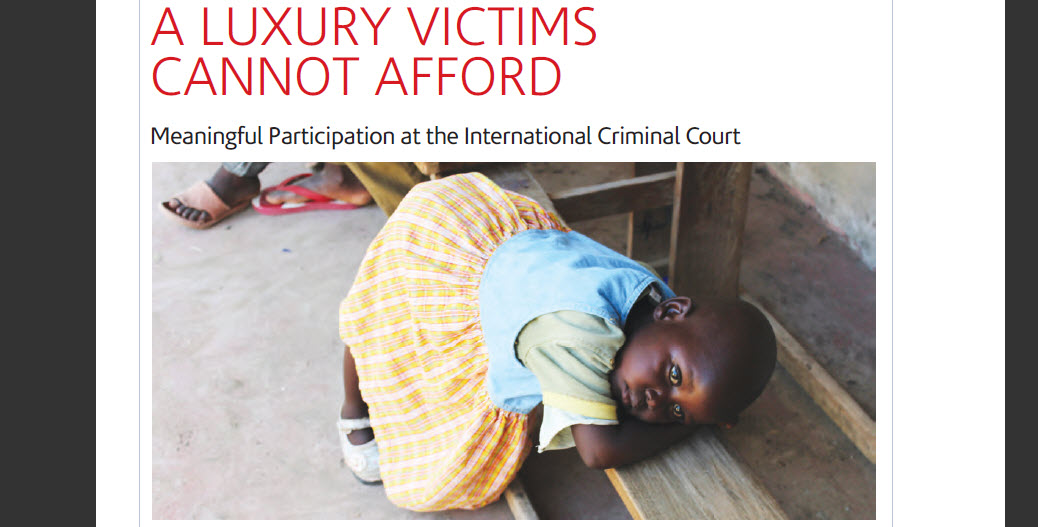 Summary
Over 500 victims are participating in the ICC cases involving Ruto and Kenyatta.  This figure is expected to grow.
To ensure that the victims are not just sources of information, the ICC Trust Fund for Victims has a dual mandate, the first of which is to assist victims in situation countries via discrete projects; the second is related to the implementation orders in the case of a conviction.
However, this trust fund has not yet begun in Kenya, leaving victims to cope with adverse economic and social circumstances that are usually their first concern. The reality is that victims cannot participate meaningfully until their immediate needs are met – 5 case studies are shown.
The Kenyan government should take urgent steps to correct this.
Under Article 68(3) of the Rome Statute of the International Criminal Court victims are able to present their views and concerns to the Court as long as this is not prejudicial to, or inconsistent with the rights of the accused and a fair and impartial trial. In Kenya, 327 victims were accepted to participate in the Ruto et al., case and 229 victims are currently participating in the Kenyatta case.
These figures are expected to increase prior to the trial's commencement. Victim participation can be compared somewhat to the partie civile system in continental jurisdictions. However, in general, many common law countries allow victims to present their views and concerns to the court at sentencing stage, through either oral or written victim impact statements